I'm linking up with Rachel at Suburban Strut again for some outfit pics!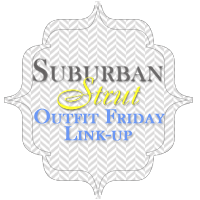 Lately I've had an obsession with cobalt blue - and from what I'm seeing I'm not the only one. It is such a big color this season and I am loving it!
I got this cobalt blue shirt at Shopsosie.com
And this cobalt blue jacket at TJ Maxx. This jacket is cute but verges on the line of a circus ring leader jacket.
And then this blue dress that I got at Gap
If I like something I tend to get like 8 million pieces of that one thing, so right now I am getting all things cobalt blue. I should probably step back a little!
And now the riffraff giveaway winner!
Kodi you are the winner! Email me and I will send you the necklace!